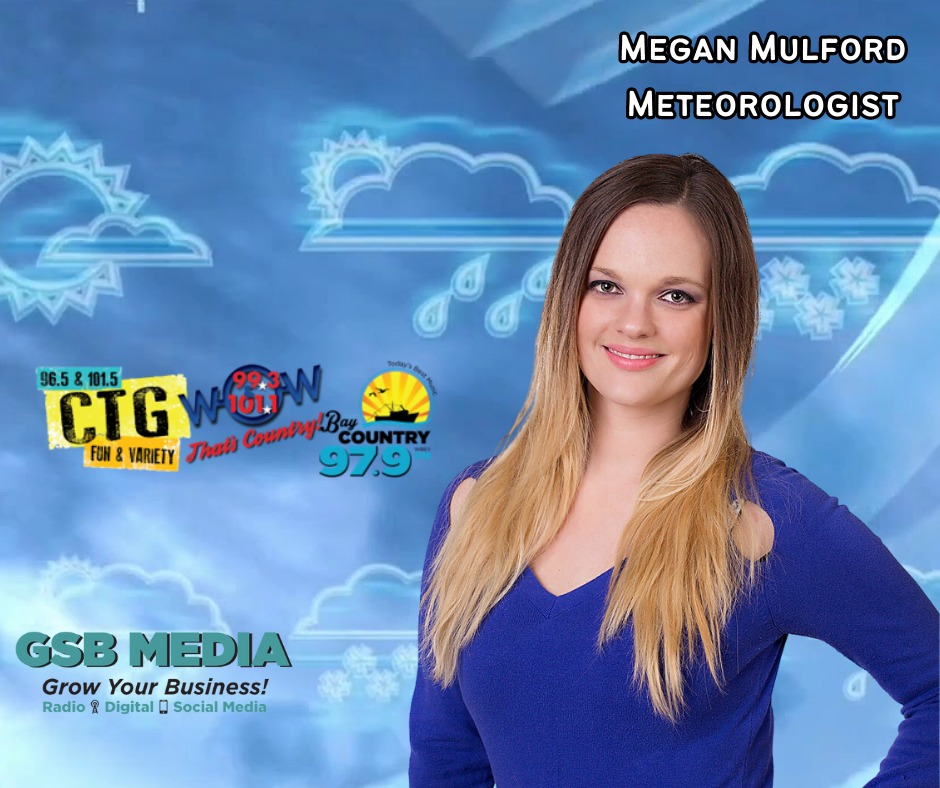 Say hello to our new Staff Meteorologist Megan Mulford! We are so happy to have her on board at GSB Media.
She'll have her eyes on the Delmarva skies every hour with updated forecasts and severe weather alerts 24/7!
Megan can be heard on 96.5 & 101.5 CTG, WOW 101.1 & 99.3 and Bay Country 97.9!